Barbara Davis, Regional Director of Florida Operations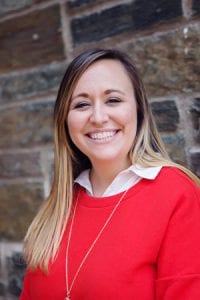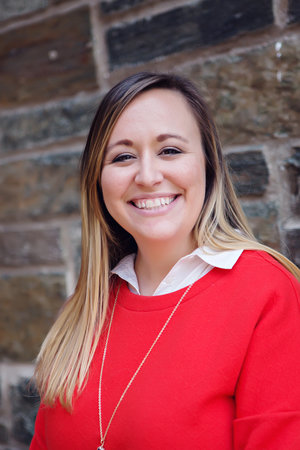 Barbara Davis, Ph.D., BCBA-D, Regional Director (South Florida), is a Board Certified Behavior Analyst who has been working with individuals with intellectual disabilities for nearly 15 years. Barbara was previously the Little Leaves Regional Director for the DC Metro region before she and her family moved to the South Florida area in 2017. Since moving, she has served as the Clinical Director for two community-based residential programs serving children and adults with intellectual disabilities and severe problem behavior. Previously, she worked on the Neurobehavioral Unit at Kennedy Krieger Institute in various roles. Dr. Davis holds a B.S. in Psychology from the University of Florida, as well as an M.A. in Applied Behavior Analysis, and a Ph.D. in Developmental Psychology – both from the University of Maryland, Baltimore County. She is a member of the Association for Behavior Analysis, International, Association for Professional Behavior Analysts, and the Florida Association of Behavior for Behavior Analysis. Her research has been presented at regional and national conferences and workshops and published in peer-reviewed journals.
Facts About Barbara
Time with Little Leaves: 9 years

Educational Background: I have my Bachelors in Psychology from the University of Florida (Go Gators!). I have my M.A. in ABA and Ph.D. in Developmental Psychology from University of Maryland, Baltimore County.

Favorite Hobby: Reading romance or crime novels

Dream Vacation: Sitting on a beach listening to the waves!
We sat down with Barbara to discuss what brought her to Little Leaves, the joy she finds from her work, and her plan to help expand our life-changing services to children while keeping the small and personal feel of the company!
What makes Little Leaves stand out as a provider of high-quality ABA?
We have developed a model based on the science of ABA and have worked tirelessly to make thoughtful, data-based decisions at every level of the organization. Obviously, you can see it in the strategies and interventions we use with our clients, but it is just as apparent in our training and professional development programs.
What is the most rewarding part of your role with Little Leaves?
I love watching our staff get excited about the progress that the kids are making every day. It sounds corny, but you can see the excitement in a therapist's eyes as they watch a child do something new for the first time!
Very early on in my initial ABA class as an undergrad, the material just made SENSE!

It seemed logical, for example, that we, as human beings, continue to engage in behavior that has been reinforced before.

Then, in my second semester, I took a lab and saw the principles of Behavior Analysis applied to reducing self-injurious behaviors of children with disabilities — I was hooked!
How has Little Leaves helped you grow as a professional?
I've been given some unique opportunities at Little Leaves to learn about the business of an ABA company from the very best!
Community is a large part of the reason Little Leaves is successful. Please share a positive memory you have from working within this community.
We were working on teaching a client to vocally imitate our sounds, and this client was having a difficult time. Then, one day, we were playing with the parachute and we held it up in the air and said "Guh-guh-go" and he looked right at us and said "GO!" Of course, we were over-the-moon excited and were jumping up and down screaming and clapping. His face lit up in such a smile knowing that he did it!!