Jana Murgia, M.Ed., BCBA, LBA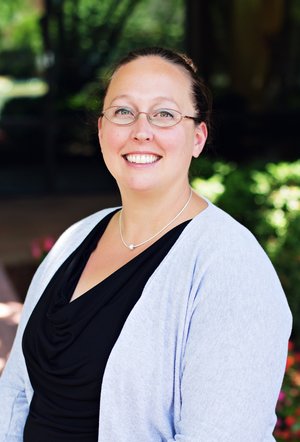 Jana Murgia, M.Ed., BCBA, LBA, (Reston, VA) is a Board Certified Behavior Analyst and Licensed Behavior Analyst, and holds a Postgraduate Professional Teaching License for Special Education in the Commonwealth of Virginia. She has 15 years of experience working with children with autism and other disabilities. Prior to working at Little Leaves, she worked for more than eight years in both teaching and administrative capacities for Southeastern Cooperative Educational Programs, which supports students with autism, intellectual disabilities, and behavioral challenges. Jana earned her B.A. in Psychology from American University and her M.Ed. from Cambridge College, concentrating in Special Education. She is a member of the Virginia Association for Behavior Analysis and the Association of Professional Behavior Analysts.
Facts About Jana
Originally From: Boyertown, Pennsylvania

Time with Little Leaves: 5 years

Educational Background: B.A. in Psychology from American University, M.A. in Criminal Justice from Boston University, M.Ed. in Special Education from Cambridge College, and BCBA coursework completed through the Florida Institute of Technology

Favorite Hobby: Traveling

Dream Vacation: To travel to a place I have never been and explore for several weeks. Iceland, Peru, and Thailand are at the top of the list but any opportunity to travel would be great!
We spoke with Jana and asked her to reflect on what separates Little Leaves from other organizations, the community surrounding Little Leaves, and the most rewarding aspects of her career. Jana serves as the center director at our new Ashburn center..
What does it mean to be promoted to a center director position at Little Leaves?
It is a privilege and a great opportunity to be promoted to the center director position at Little Leaves. Over the last several years, it has been wonderful to be a part of the growth of the Reston Center in Northern Virginia and work closely with our many clients and their families, as well as our dedicated staff who deliver high quality services every day.
How has Little Leaves fostered a community for growth that has given you the pathway to become a center director?
Little Leaves has provided continuous growth and learning opportunities for professional development. I joined Little Leaves because I was seeking the highest-quality supervision, training, and growth within the field. Through the Little Leaves model of supervision and feedback, I have had the opportunity to expand my clinical skill repertoire, as well as my supervisory skills which will be essential as a center director.
Opening a new center is a great opportunity to provide needed services and support to clients and their families in the community as well as provide new staff positions and professional growth within the field of Applied Behavior Analysis. I am especially excited to facilitate professional growth within the new center and observe ongoing progress of our clients.
Why did you choose to pursue ABA therapy as a profession?
When I was attending American University, there was an opportunity to work with children with communication and social skills needs. I was introduced to ABA Therapy through this experience and observed how much it helped these children and their families. I then continued to work in the field in several settings, including home, clinic/center-based, and schools.
What makes Little Leaves special to you?
The Little Leaves core values and the overall integrity of the organization. Every tier of the organization is working toward the best treatment outcomes for clients and families. These values also include opportunities for ongoing professional development and growth for staff, a strong sense of community, and regular supervision as support for staff and to ensure effectiveness of treatment.