Bianca Vassare, Ph.D., BCBA, LBA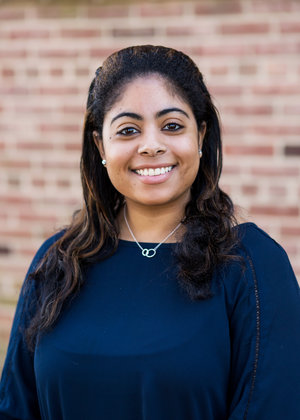 Bianca Vassare, Ph.D., BCBA, LBA, (Director of Home and Community Services) is a Board Certified Behavior Analyst, a Licensed Behavior Analyst, and a member of Association for Behavior Analysis International. Prior to working at Little Leaves, she spent five years applying CABASÒ ABA methodology in school settings to enhance verbal behavior repertoires of children diagnosed with autism and other developmental disabilities. In addition, she has presented at the Association for Behavior Analysis International annual conference. Bianca obtained her Ph.D. and two master's degrees in Applied Behavior Analysis from Columbia University.
Facts About Bianca
Originally From: Arlington, VA

Time with Little Leaves: 3.5 years

Educational Background: Doctorate in Applied Behavior Analysis, Masters in Special Education

Favorite Hobby: Any outdoor activity

Dream Vacation: To explore the French Polynesian islands
We spoke with Bianca and asked her to reflect on what separates Little Leaves from other organizations, the community surrounding Little Leaves, and the most rewarding aspects of her career. Bianca serves as the Director of In-Home & Community Programs.
Why did you choose to pursue ABA therapy as a profession?
Seeing firsthand the extent as to how effective ABA therapy can be to significantly alter a child's life for the better was largely the reason why I decided to pursue a career in this field. Being a part of a team that can teach children such crucial skills, such as learning how to communicate to others, is extremely rewarding.
What differentiates home or community services from a center-based program? How do the changes in the setting affect the therapeutic plan?
Most children receiving home and community services have already acquired fundamental learning, communication, and social skills in our centers and are ready to work on generalization of those skills to new environments. We work on comprehensive and focused therapeutic plans implemented in a home or community setting, such as a pre-school.
Regardless of the location of service, treatment goals are individually tailored to target specific skills needed to achieve developmental parity in that setting. For example, a treatment goal in the home environment may include daily living skills, whereas a goal in a pre-school setting may include participating in frequent social interactions and following classroom routines. The goals of our home and community services are to assist our clients in generalizing the skills taught to them at our centers to other settings, and to prepare them for success in inclusive environments. Home and community services are typically the next step for children who are ready to transition out of our center-based services before kindergarten starts but may still need support in reaching these goals.
You mentioned that Little Leaves' training helps the organization stand out as a high-quality provider. Can you elaborate on the "constant learning" offered by Little Leaves and how this helps nurture a strong training and learning environment?
The "constant learning" refers to our supervision model in addition to our monthly team trainings, which present several opportunities for staff to receive frequent, immediate feedback on their implementation of our clients' programming, as well as ongoing coaching. This direct supervision also functions to support  professional development, which aligns with our core value of growth. Furthermore, our monthly team trainings supplement learning by providing an environment in which staff can share, discuss, and role-play evidence-based strategies. We know that in order to provide the highest-quality services to our clients, we also need to provide the highest-quality training and supervision for our staff.
There have been multiple positive memories to choose from, however, one aspect of the Little Leaves community that I always enjoy are the moments at the start of every team meeting where we all have the opportunity to share exciting updates on a client's progress. It really is a great way to start the meeting, and

it provides a platform for every member of our community to share how their work at Little Leaves has made a difference.
What is the most rewarding part of your role with Little Leaves? 
Being able to assist clients' transition into inclusive school settings, and see them demonstrate all the skills that were taught to them without their peers and teachers knowing the barriers they originally had.
What is one piece of advice you would give to professionals considering a career in ABA therapy?
Consistently be open to feedback, as that's what makes you better. There's always more to learn!